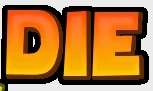 Anyone is allowed to edit my message wall as long as they don't vandalize it.
"hey guys real pootis_can here, i can indeed say that i edited and visited this wall. (yep i did edit it for a minor reason)"
"Hello and yes, i edit this page like the most because i change the Die main title screen. i have nothing to do and so i change it every r2da event"
"prepare for the horrors"
"Load them into the helicopter. Free Chilean-sponsored helicopter rides now available in the USA! Been giving rides since 1973."
"you're awesome and don't forgot that. haha jk you're smelly and will be forever alone"
"epic games - where games are epicness"
―Pyrocynical
idk
i dunno what to write here
Pros
Cons
Gallery O' Art
Message Wall Yelp Reviews
RYRA
Basement