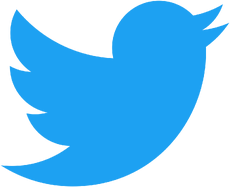 Summary
Twitter Redeem Codes are codes obtained from PlaceRebuilder's Twitter account, @XelPixels, and you get random items in bunches whenever you enter a code. This system was added in v0.8.4. but wasn't in use until a day later.
A Twitter code generating system was added to R2DA in v1.1.5, along with a random item and amount. This was removed after SWAGER21 started posting the codes on the discord, #r2da-twitter-codes, which were almost always Phial of Galadriel code.
You can redeem codes in the main menu. The input area is seen under the Map and Gamemode rectangle which is in the top-left corner. It may be hard to see if the contrast is bad against the white text.
A code will last until the next code is released. How long it will be until the next code is released will fluctuate. If you cannot redeem the code, you may have slow connection problems. Please wait and you will receive your reward. You get various items from all of these codes below.
Current Redeem Codes
(The date is Day/Month/Year, not Month/Day/Year, as PlaceRebuilder uses the European Date Format.)
---
Trivia
This feature was also in R2D 2014.

R2D 2014 codes don't work in R2DA. Don't try.

On PlaceRebuilder's Birthday, in 2017, he released several one-day codes.
Using the code allows you to buy multiples of that item, even if you are under the rank limit, as long as you subscribe.

An example is buying more Tactical I vests even if you are under Rank 5.

Using the "GRR33W" code will make Pumpkinator's laugh audible to everyone on the server.
Community content is available under
CC-BY-SA
unless otherwise noted.