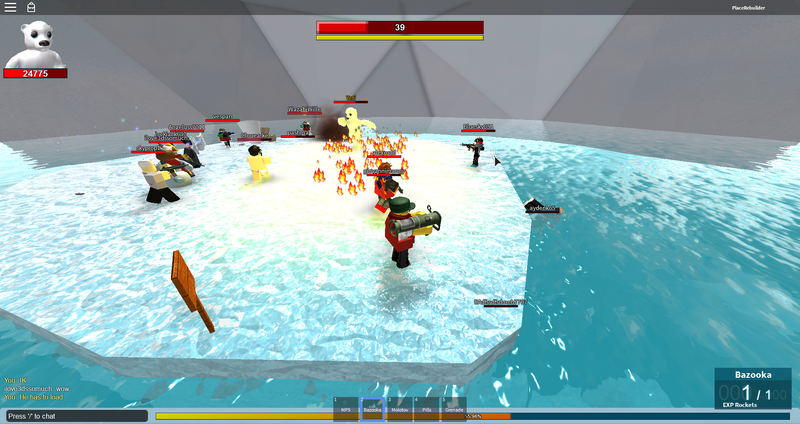 Summary
The R2DA Christmas Event 2015 was the first event to be added in R2DA. While not much of an event, besides a single and simple boss, it was mainly made to celebrate R2DA coming out of its Pre-Demo stage and onto the first official version of R2DA, v0.0.1.
Unfortunately, the Update Log for this version has been lost to time.
---
Exclusive Mob
---

Yeti
---
Exclusive Weapon
---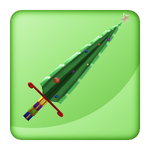 Christmas Tree
---
Exclusive Map
---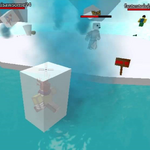 Yeti's Cave
---
Exclusive Badge
---
Won Christmas Event 2015
Major Event Updates
Note: These logs only contain update notes pertaining to the event itself, if you want to view the entirety of update logs, please click here.
However, update logs before v0.0.3 have been lost, and are unable to be shown or recovered.
---
Update 0.0.6 (Yeti Music Audio Toggle)
+ Yeti music can now be turned on/off
Update 0.0.8 (Removal of Boss/End of Event)
- Removed Yeti (Christmas Event item will be rewarded later, if you got badge you'll get item)
Update 0.1.1 (Addition of the Christmas Tree)
+ Added Christmas tree melee (only to those who won Christmas event)
Trivia
This was R2DA's first event ever to be added.

Consequently, the Yeti was R2DA's first boss.

This event also celebrated R2DA coming out of its Pre-Demo stage.
Community content is available under
CC-BY-SA
unless otherwise noted.