Summary
Gamepads are input devices other than the usual keyboard and mouse. R2DA supported Xbox 360 and Xbox One controllers. There is a hack however to get PS3 to work as well (see bottom). R2DA Xbox, of course, supports Xbox 360 and Xbox One controllers.
Controls
---
Control
Icon
Action
General
Left Stick

Walk
Right Stick

View
A Button

Jump
Survivor
Click & Hold Left Stick

Run
Click & Hold Left Stick + A Button

Sprint Jump
Hold X Button

Interact
Right Bumper/Left Bumper

Equip/Unequip Weapon
Right Trigger/Left Trigger

Punch/Kick
Shoot (with gun)
Use Item/Melee
D-Pad Up

Mount Spawn/Despawn
B Button

Reload Weapon/Block
Right Stick

View
D-Pad Down

Crouch
X Button
Give Vitamins/Boo Blast

Open Door
D-Pad Right

Flashlight
Night Vision (Zombies)
Y Button

Change ammunition type
A Button

Switch (C4)
Hold A Button

Flight (Jetpack)
Spectate
Right Trigger/Left Trigger

Select Spectator
Normal Zombie
Click & Hold Left Stick

Sprint
Right Trigger

Claw
Ticker
X Button

Rush
Right Trigger

Claw
Edgar
Hold Right Trigger

Shoot Tongue
Right Trigger

Claw
Leaper
A Button

Leap
Right Trigger

Rip
Elemental
Right Trigger

Fireball
Hold Right Trigger

Bolt
B Button

Rebirth/Recharge
Double Tap X

Transform
Brute
Right Trigger

Smash
X Button

Throw
B Button

Shield
Digger
Right Trigger

Sharp Claw
X Button

Dig
Stalker
Right Trigger

Grab
B Button

Shield
Swarmer
Right Trigger

Throw Honey
Hold Right Trigger

Beehive
Click & Hold Left Stick

Sprint
Skull Champion
Right Trigger

Axe Swing
Hold Right Trigger

Smash
How to connect Gamepads
---
If you are on PC and you have connected your gamepad, you will be asked if you want to use the gamepad or not in the lobby.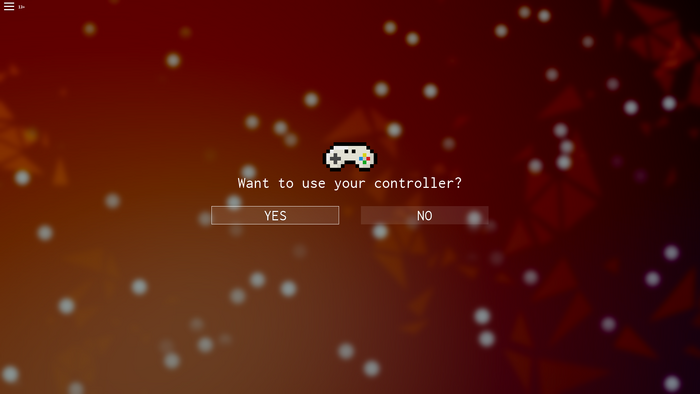 PS to XBOX
Many people are asking if PS3/PS4 support is available. It's not available officially but you can map your PS3 controller to Xbox controls on your PC by following this guide.
Supported Devices
Differences
General
Survivor
You cannot ADS.
You cannot drop items like the Medkit.
Blocking with the Bone Sword takes up double stamina.
You cannot use the Airstrike.
Tips
Since you cannot use the In-Game Store, utilise the Give Command instead.
Prior to v1.4.3, Xbox users received aim-assist.
The chat feature was removed to Xbox users after October 2019. ROBLOX removed it to comply with Xbox standards.
Community content is available under
CC-BY-SA
unless otherwise noted.