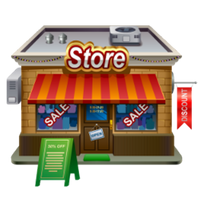 Summary
With the Tickets that you earn during events, you can buy event items within the Event Store, which you can then use in-game. There are a variety of things that you can get, such as a vest, a helpful item or even a brand new weapon.
After the R2DA Halloween Event 2017, all event store items are stored under the Cash Shop, where you also buy Boosters.
All Event Store items are compatible with the Give Command, except for the Party Whistle.
---
This page will only show the items within the Cash Shop, which you can buy for with Tickets. Celebrations that are underlined represent a permanent inventory in the Event Store.
Inventory
---
---
---
---
---
---
---
---
---
---
---
---
---
---
---
Community content is available under
CC-BY-SA
unless otherwise noted.