Developer(s):
Ahmingiscool (Map and layout designer, Builder, Owner)
Muhamed_adzovic (Model designer, Helper, Map Contributor)
Map description:
Just a relaxing cabin by the river. A place for you to truly settle down and distance yourself far from any urban areas. Here, you will witness the breathtaking beauty of Mother Nature as the autumn season rises and its surrounding beautifies.
Gallery:
Introducing, The RiverWay Cabin.

The beginning...

The S.S. Victoria. The Last Evacuation...
The Seagull. The Ending...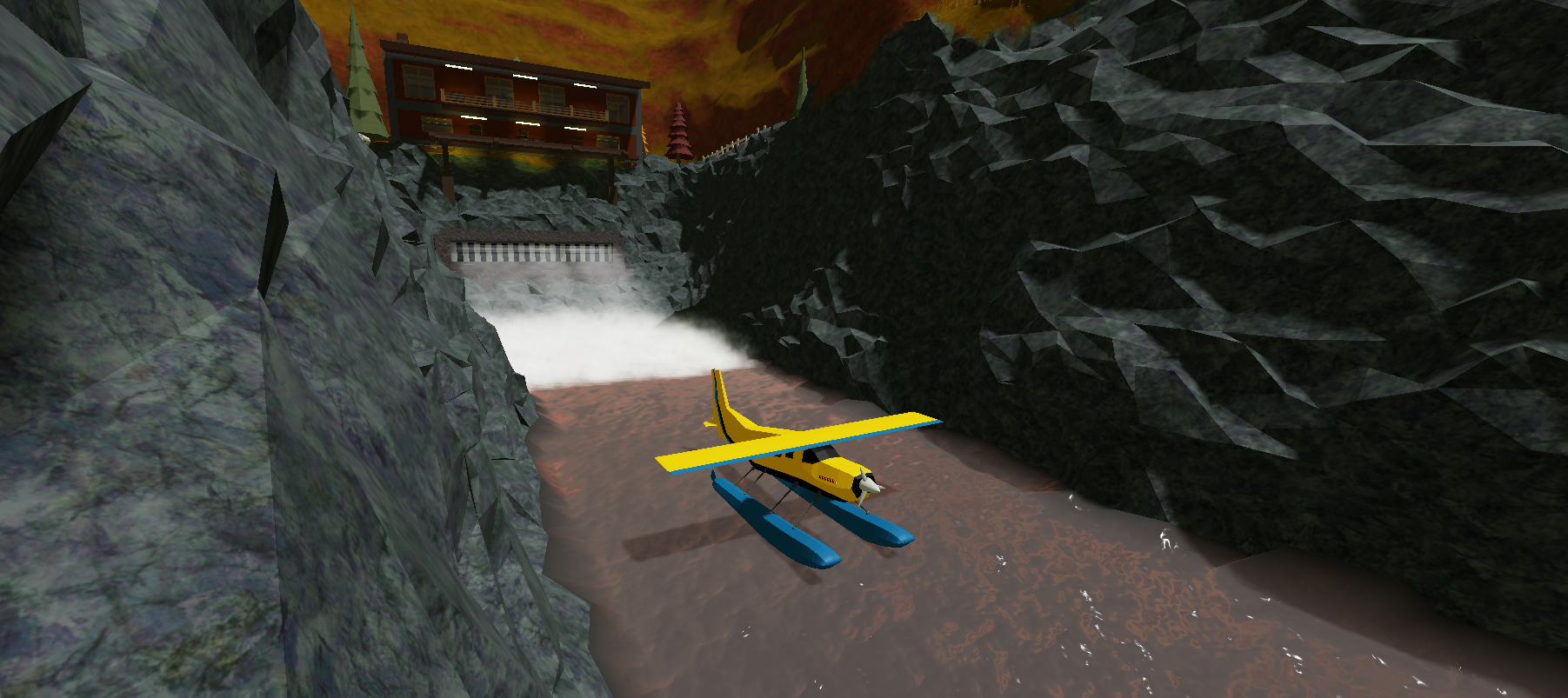 Bunker.
Map Type: Normal
Current Skyboxes: Sunset
GAMEMODES:
Propeller

Wrench

Dynamite

Bunker Safe Door

Communication Radio

Fuel Tank

Sea Plane (Escape)
Survival

Vs. Environment

Hard

The President

Free For All

Gun Game

Undead Battleground

Survival Unlimited

Team Deathmatch
Ammo Stations: 11
Supply Boxes: 7
Zombie Spawns: 18
Map Size: Large
Water Rating: Safe
-------------------------------------------------------
Campaign:
Watch the S.S. Victoria leave. (Cutscene of boat leaving)

Find the Sea Plane's Propeller. (Spawned in random locations)

Find the Wrench to fix the Sea Plane. (Located in windmill)

Find the Dynamite. (Located in sawmill house)

Use the Dynamite on Bunker Safe Door. (Bunker will ONLY be accessible after detonating the dynamite)

Find the Communication Radio for the Sea Plane. (Located in bunker)

Bring the Radio to the Sea Plane.

Push the Fuel Tank to the assigned position. (Near Sea Plane)

Survive for 100 seconds. (Fuel refilling timer)

Get in the Sea Plane before it takes off. (Escaped)
-------------------------------------------------------
Backstory: The RiverWay Cabin was once a beautiful place for weary travelers to rest and enjoy the breathtaking view of nature. Surrounded by steep hills, this area has only one narrow tunnel for entry exit and the other for boats to sail through. As the virus became more widespread, evacuation boats were sent out daily to rescue any remaining survivors within the vicinity of this location, but to no avail, the area would soon become too risky for rescuers to make a stop by, therefore leaving you behind as you watch your hope of getting rescued drift off into the distance sunset.
-------------------------------------------------------
Development: The RiverWay Cabin project was originally started 2 months ago from a simple photograph of a plane landing beside a steep hill. The map itself was designed and built by Ahmingiscool , and later on, gaining the modelling assistance of Muhamed_adzovic, developer for the seaplane, fuel tank, and many more campaign related items.
Tips:
Bring Scout Vest. (Map uses lots of stamina.)

Be alert of your surroundings as the map is extremely open, making you vulnerable to any Brute Clubs, Leapers, or Edgars.

Avoid standing near any edges as Diggers can easily trip you off land.

Long Ranged weapons are recommended.

For easy transportation, bring Rocket Sleigh, Ducky, or Jetski.
-------------------------------------------------------
Extra info:
Amount of parts: 7,192 (Do not let big numbers fool you)

Amount of voxels: 673,660

Amount of unions: 0

Does it lag?: No, I have a potato pc and it runs well.
-------------------------------------------------------
GAMELINK: https://www.roblox.com/games/5630235480/R2DA-Map-Riverway-Cabin-Map-Submission?refPageId=4e4e2ad4-9ffa-4b0b-ad4d-8b873176e739
Placerebuilder and Kord will see this. :D