I thought it would be better to make something fun instead of a sad "goodbye" so as the professional complainer of the wiki I decided to draw the 4 mobs that I hated the most for the lolz . As much as I hate these guys I will miss them.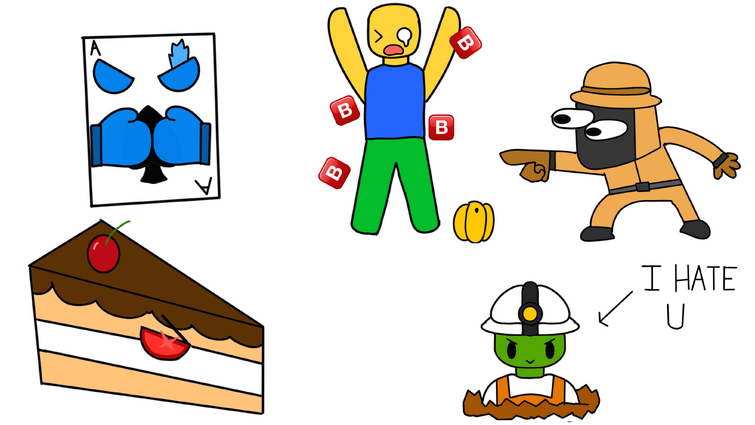 R2da made me rage (a lot) but it was prob one of the only games on roblox that had so much to offer. It was the only reason I kept playing roblox for a long time. I still remember the first time I won a round, the first time I beat Chronos, the time I had finally bought the M249, the first events that I played, the stupid bases that I made, the nice people I met and how weird the R2da community was.
Im happy that PR decided to choose his mental health over anything else and Im happy that this game existed. I don't like say "Goodbye" forever so....uh I will just write "See you later R2da".