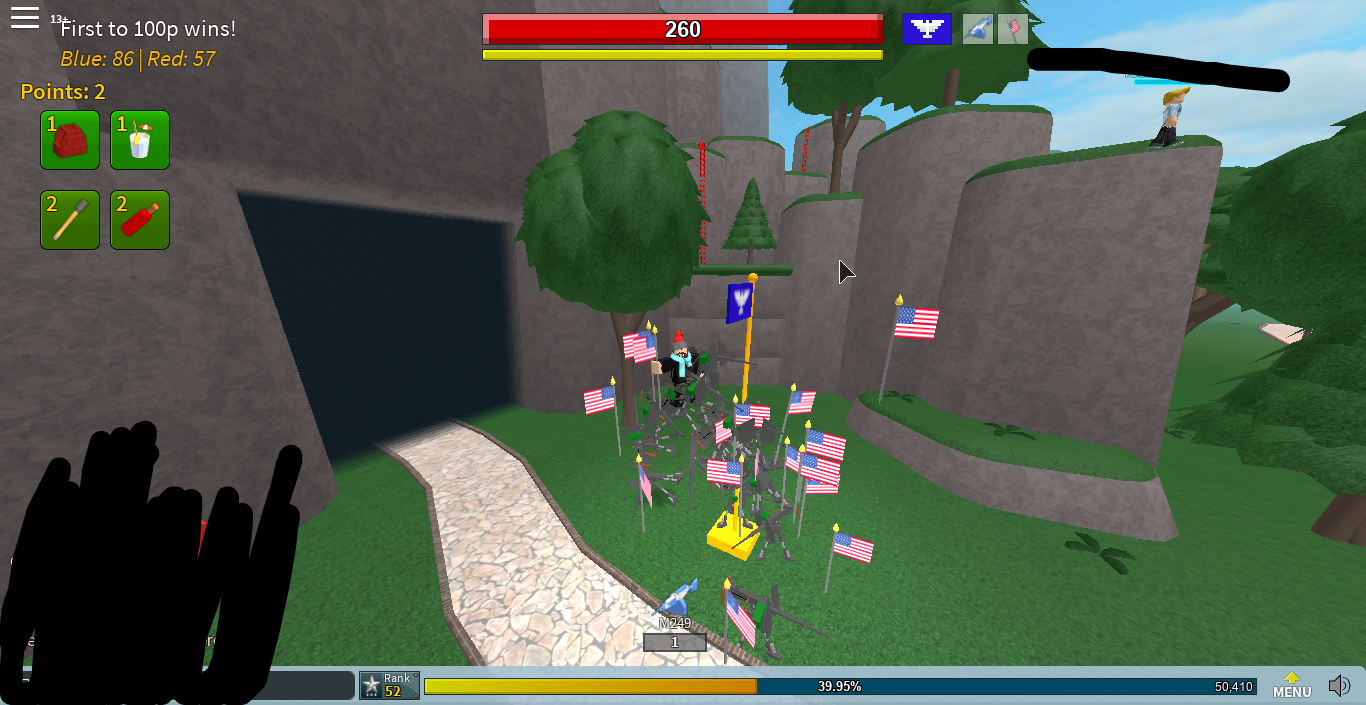 M2 Tripod is the first mounted lmg in the game, but the problem is... It's not that great, aiming with it feels awful, the tripod part of it is a walmart 5$ toy that breaks after 400 shots, but im fine with that, i belive you can still levitate with it and you can't use it in any ffa mode. Yeah it would be game breaking in melee smash, but it doesn't need to work there. These are the buffs that i suggest.
1. Fix the aiming, make it useable in tdm and add a thing that shows how many bullets you have left.
2. Make it replaceable, so when you press m you will mount your tripod and your instantly holding it, when you press m again, it will disappear, you aren't able to jump or move while holding tripod.
3. Make it reloadable basically second suggestion, but when you press r near a ammostation and your not holding weapons you reload 50 bullets into your tripod, so if you want to fully reload your tripod you need to use one ammostation.