Dudu bosses here: https://r2da.fandom.com/wiki/Thread:659480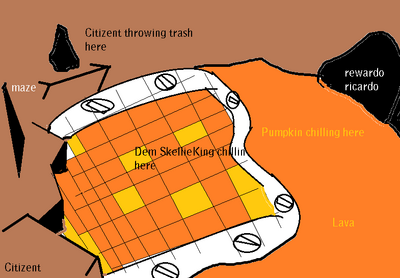 Map is styled like halloween 2019 boss map.
You have to make a maze at start, 1 minute to finish it.
Citizent cave is higher, lazy to fix it cuz im using ms paint. xd
Then broken pumpkinator will rise lava, stay on dem rocks to survive.
Going to a citizent cave will oof u.

More holes on walls, guards will fall from them (no suicide they will survive)