This map is "abandoned". It is 4 months old, I have no plans on editing this map and I am no more interested in making stuff for R2DA. Might come back sometime if I feel like it. For now ill probably use this map for myself. PLEASE DONT BUMP THIS THREAD!
---
Hey guys, this is a map that I started working on a while ago, it took me around 1.4 month(s) to make this, reminder, this map isnt 100% what it will look like in future, I will take suggestions, and try to inprove my map, here are some images...

Here is the Roblox game link: https://www.roblox.com/games/2703891308/Kiev-M-2F4TW-R2DA-Map-Submission
First thing I want to say, there are a few free models that are on another r2da maps.  *Like computer monitors*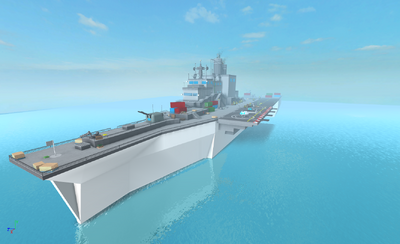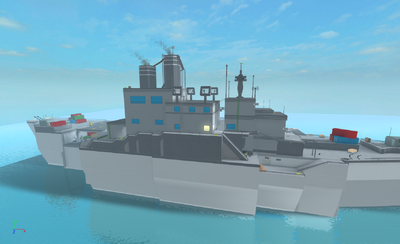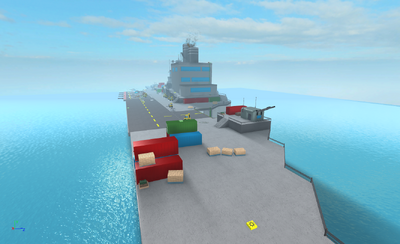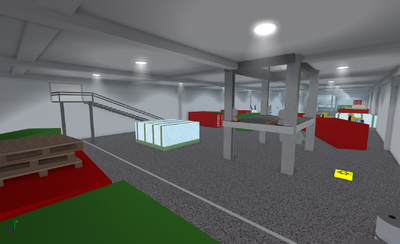 Water might change to roblox terrain one, but for now, I like this water more, tell me in the comments if you like this water model too...
Playable gamemodes:
This map is more for PVP, but also can be used for PVE...

PVE: Normal PVE rules, but when zombies die, make the zombie parts disappear faster, this will help out with lag very much...

Objective: You have to get explosives and put it basically everywhere on the ship, then call for rescue,wait for the plane around 1 - 2 mins,  collect the oil barrels, and then the plane comes to the landing location fill up the plane with oil barrels, everyone has 1:30 - 2:30 mins to get to the plane and enter it, then, plane flies off the ship, and in the background the ship explodes and slowly sinks... (Idea by: LilFruti)

The presidnet: Normal "The President" rules.

(Maybe) Area: Normal "Area gamemode" rules

Hard: Normal "Hard" gamemode rules.
PVP Gamemodes:

Party Deathmatch, FFA, Free Brawl, Melee Smash, Gun Game,...
Dont ask me about the name, "Kiev", the ship class and M-2F4TW is after my wikia and ingame name MatkeFTW. It is also meant to be some sort of a ship code or whatever...
Please, if you find something, that you think I should fix, please comment it down below, not just that, but your thoughts about the map, send me if I should add something, change something, etc...