It's almost completely full of salty kids.

I can't even leave the server without 10-year-olds who have no business being on Discord DMing me telling me to die or do whatever.

People abuse the vote kick system for their own rotten wants.
Just an example of someone fitting the description: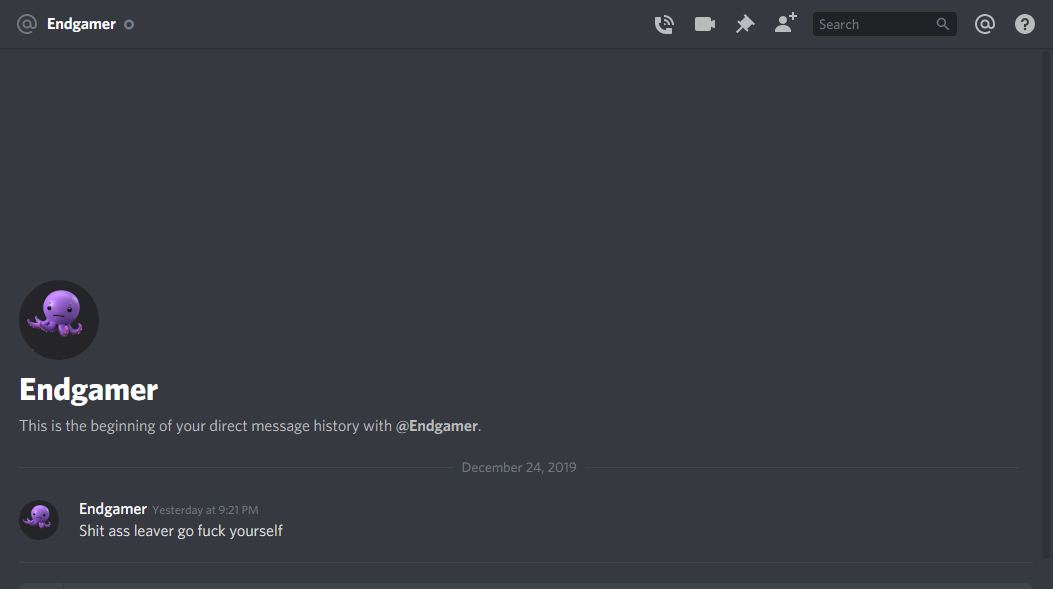 Ban me for posting this. I really don't care.
Edit: Oh, that's nice, one of the special snowflakes deleted the picture.
Hiss at me and boo all you want. Maybe I will try being nicer if you try being smarter.
Edit 2: I dare you, delete the picture (yet again).