More addons , features and for guns and mounts like physical attachments that
Works as pure decoration or benefit you in a way like during christmas you can have physical 3D icicle lights or something hanging off your gun and cool hats or
"clothing" for certain mounts like duck and crab .
Being able to change the name of guns and have it show up on the kill chat like that would be cool.
Just a suggestion but im sure some of the community will like it as it wouldnt affect the core gameplay if pr decides to keep it cosmetic.
Let pr notice this so we can get these features.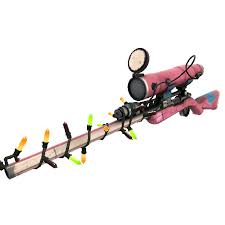 I know its tf2 gun but its just an example